Dear Evonians,
The mythical bird, controller of wind and thunder, is set to descend upon us. The
Thunderbreeze Lake
event will take place from August 31st to September 11th!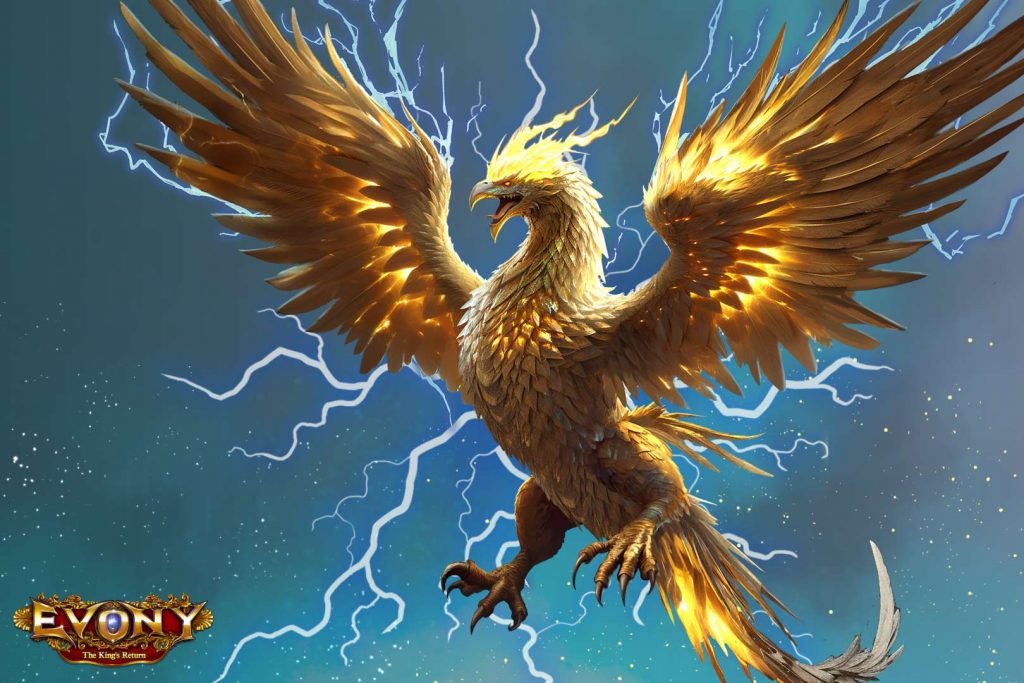 The Thunderbreeze Lake Package arrives! This package includes
Spiritual Beast Scale
and other resource items.
The package is available at a limited-time 50% off (only a one-time offer during the event). It's an incredible value you won't want to miss!
During the event, players can obtain Spiritual Beast Scales from
Boss
monsters and Packages. Use them to redeem the Thunderbird Totem.
Please note that the Thunderbird Totem can only be redeemed once!
The march-following feature for the Thunderbird will be unlocked in subsequent updates. Stay tuned for more updated announcements!
Thunderbird (Max Level Attributes)
Make sure to update the game to the latest version to access the event.
Best regards,
Evony Team