In response to the growing trend of mobile gaming, Top Games Inc. has been focusing on creating strategy games for mobile platforms. We cater to gamers who prefer the convenience of playing on their smartphones.
"Mobile gaming is now pivotal, in fact, to everything we do at Top Games Inc.," says Top Games Inc. CEO David Guo.
In 2022, our MMO war strategy game, "Evony: The King's Return," garnered several significant accolades. According to Data.ai, secured the 5th position in the list of Top Ten US-Headquartered Mid-Core Games. Additionally, it was honored with the prestigious "Best MMO Award" in the Samsung store.
Future Plans
In a previous interview, our CEO, David Guo, shared future plans to expand our gaming repertoire. He hinted at the launch of new titles that will incorporate highly anticipated features such as cooperative gameplay, 3-D sequencing, and real-time strategy play. These forthcoming games are set to augment our portfolio, promising an even more immersive gaming experience for our players.
Fostering Talent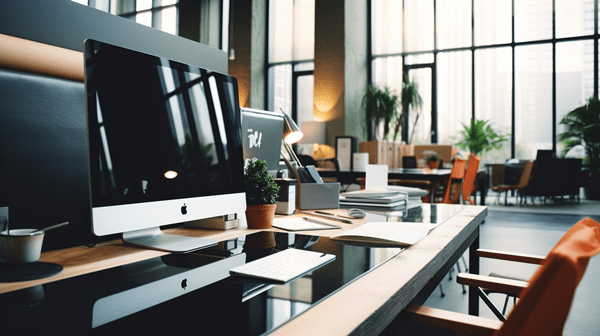 Established in 2015, Top Games Inc. is dedicated to fostering talent through a meticulous hiring process that prioritizes both skill and cultural alignment. We further cultivate our team's abilities through an Exploration Bootcamp, a unique program designed to unlock their full potential. Our commitment to data science drives our innovative culture, a crucial element for any company aiming to maintain a competitive edge in the dynamic gaming industry.
Our successful franchises, including "Evony: The King's Return," "Infinity Clan," "Mafia Origin," and "Plague of Z," stand as proof of our effective approach. These games not only reflect our dedication to quality and innovation but also our ability to stay at the forefront of the gaming industry, read more about David Guo's Diverse Portfolio Strategy: Beyond "Eovny: The King's Return"
Gaming Experience
David Guo (Yaoqi Guo), a fervent gamer, noticed a prevalent issue in the gaming industry: many companies were neglecting user feedback and the overall gaming experience. Determined to rectify this, he underscored the significance of prioritizing the players to enhance their gaming experience. In his approach to game development, the design process is guided by the perspective of the players, ensuring their needs and preferences are at the forefront.
He stated, "We aimed to create the best gaming experience possible and to cultivate long-lasting gaming communities that would continually enhance that experience."
With over two decades of experience leading software development teams, David was instrumental in the release of the hit game, Evony. He emphasized a user-oriented approach and prioritized enhancing the user experience. Furthermore, he focused on improving team execution efficiency during the game development process, ensuring that the end product was not only engaging but also met the high standards set by the users themselves.
"More and more gamers are discovering our titles' fun and innovative offerings that deliver what they promise, play no tricks on players, and provide a wholesome RPG gaming experience," said David Guo, CEO of Top Games Inc.
Evony's Unique Blend
"Evony: The King's Return,"  is a captivating war-strategy game that masterfully blends elements of seven major world civilizations with traditional war-strategy gameplay. This unique combination allows players from various regions and languages to select a civilization that piques their interest and engage in competitive territorial development with other players.
One of the game's standout features is its innovative time-transcending system. This system enables players to recruit renowned Generals from different Civilizations throughout history, creating a dynamic clash of iconic figures from various eras and cultures. This fusion of time and civilization provides a truly unique gaming experience.
Latest Update: Version 4.50.0
Recently, Evony has updated to the latest version 4.50.0, with the introduction of the Kingdom Military-Political Governance system, new buildings, powerful level 16 troops, and more, we're taking the game to new heights. We're also excited about the Spiritual Beast Seal feature, increased Dragon Talent Level Cap, improved event rewards, new resource spots, and boss monsters. But that's just the tip of the iceberg. Click here to read the full article. We can't wait for you to experience all that version 4.50.0 has to offer.
The Constantinople Ultimate War Season
Evony has also unveiled its latest event – The Constantinople Ultimate War Season, which is set to kick off on July 14th. The top 256 alliances from each of the five continents will qualify for the Major League of the Battle of Chalons. This epic battle is scheduled to commence on August 10th, 2023. The victors will be rewarded with the Alliance Glory Castle – Sigiriya, the Oasis Famous City boasting powerful buffs, and the Hallowed Infusion Avatar Frame. To learn more about the event and the enticing rewards, click here.