"Evony: The King's Return," has seen a significant increase in revenue in 2022, according to mobile app data provider Sensor Tower. The net revenue from the game reached $385,751,902 worldwide, a 1.5 times increase from the previous year's revenue of $221,676,485. This surge in popularity can be attributed to the 46,286,214 downloads the game received in 2022, a substantial increase from the previous year.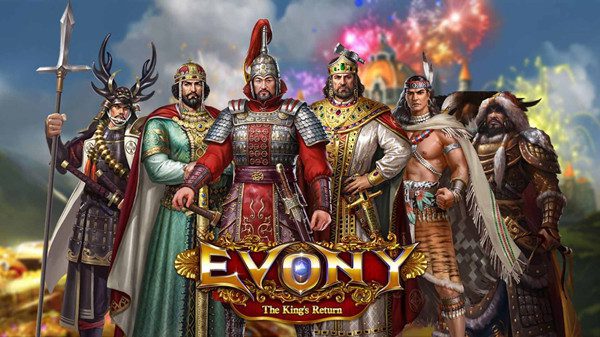 In the United States market, the game performed exceptionally well, generating net revenue of $220,610,513 through US sales in 2022, a significant increase from the $117,722,783 earned in 2021. The number of US downloads also saw a substantial increase, with 8,815,234 devices downloading the game in 2022 compared to 6,787,227 in 2021, according to Sensor Tower.
The "Evony: The King's Return" game was originally released by Top Games Inc. in 2016 and was advertised on the 2017 Superbowl telecast. The ad, which featured international celebrities, ranks among the Top 10 Superbowl commercials and won an Exemplary Cinematography Merit Award, and ranked No. 2 in the Top 10 Music and Sound Awards for Superbowl commercials.
The game has become one of the Top Five Most Downloaded Games in the U.S. and one of the top-grossing games across 50 countries. In the game, players build cities and train troops, solve puzzles to expand their empires, and defend their kingdoms against other players on a world map. The objective is to emerge as the "King of Seven Kingdoms."
Our team is led by David Guo (Yaoqi Guo) as the CEO and Benjamin Gifford as the Vice President. Both of them bring extensive experience in the gaming industry.
David Guo brings over 25 years of software and game development. and David Guo Talk About How To Move Up In The Gaming Industry.
"As a gaming company, we prioritize the user experience and satisfaction above all else and believe that the key to success in the gaming industry is to create games that are great from the player's perspective, not just the designer's perspective"
Mr. Benjamin has been in the games industry since 2009. Before then, I was involved with intellectual property commercialization with industry and universities.
 "The team shouldn't limit themselves in job protection mode. Instead, they should stretch their capabilities and constantly grow without satisfaction with current success"
Our company is proud to produce popular games such as Alliance of Glory, CryptoAge, Kings Legion, the Plague of Z, and the Rise of La Cosa Nostra, which have received high consumer ratings of 4.0 and above. We publish our games in 26 languages and sell them in over 150 countries, with a global team of over 200 employees.