David Guo, successful entrepreneur, co-founder, and CEO of Top Games Inc., combines his expertise in software development with astute marketing strategies. Driven by a vision to create the world's most player-centric gaming company and a passion for developing distinctive, top-tier games, he co-founded Top Games Inc. in 2015. His approach emphasizes efficiency, effectiveness, and thoughtful design in every project.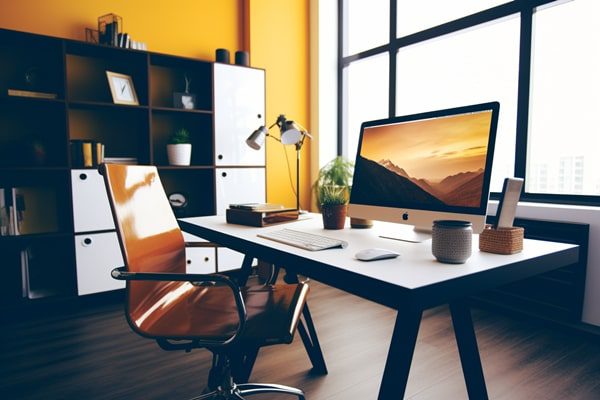 "Eovny: The King's Return," Top Games Inc.'s debut release, became an international hit. It has been downloaded over 62 million times, and the worldwide net revenue for 2022 reached a staggering $385,751,902, marking a 1.5 times increase from 2021's revenue of $221,676,485. In the first half of 2022, Evony won the "NYX Silver Award In the 2022 NYX Game Awards Season 1 cycle, ranking 5th in its list of Top Ten US-Headquartered Mid-Core Games, according to Data.ai in September 2022.
Diverse Portfolio: Beyond "Eovny: The King's Return"
In addition to this leading game, Top Games Inc. has created other strong titles, including "Infinity Clan," "Plague of Z," and "Mafia Origin," spanning both strategy and casual genres. Among them, "Infinity Clan" is a war-themed strategy mobile game that allows players to build powerful clans by constructing and merging buildings and winning battles. The game features cartoonish graphics with 3D-rendered soldiers and structures. Offering troop and building upgrades, players can engage in global player-vs-player battles. Since its release on March 13, 2022, it has rapidly gained traction, with significant downloads on both iOS and Android platforms and high user ratings.
David Guo: The Visionary Behind Top Games
David is best known for his thinking, foresight, insatiable passion for gaming, and his ability to simplify complexity into user-friendly designs. "I value clarity and brevity, seeking to simplify complexity into easy-to-use designs that bring value to users. I strive for excellence in all that I do and apply constant cycles of reflection and review upon my experience in order to improve what I do," he says.
David Guo's Winning Strategy: Data-Driven Game Development
David Guo believes that any achievements he's had come from a combination of factors. He mentions that Top Games Inc. tries its best to develop games both promptly and with care. The company always aims to prioritize its players, hoping that each game resonates well with them. Guo often turns to data science for guidance in decision-making, aiming to create games that players will enjoy. He feels that data, as many in the industry suggest, can offer insights into understanding player preferences, and he's grateful for any advantages it provides in connecting with audiences.
The Role of Employees in Top Games' Success
Guo feels deeply grateful to his team at Top Games for the company's achievements.
"We offer a modest explorations Bootcamp for our newer team members, hoping it might spark their innate creativity. It's heartening to see so many of our colleagues come up with thoughtful ideas that might enhance our current offerings. By giving them a space to explore these concepts, they can see how they fare in real-world settings," he shares.
Guo's hope is that by supporting his team's growth and potential, it not only benefits the company but also fosters a nurturing environment that many other organizations aspire to achieve.
In the intense competition of the gaming industry, David Guo and Top Games Inc., relying on their own strengths and unafraid of challenges, stand as paragons of innovation, dedication, and player-centric design. From the groundbreaking success of "Eovny: The King's Return" to the diverse portfolio of games that cater to various player preferences, the company's trajectory is a testament to Guo's visionary leadership and unwavering commitment to excellence. By harmonizing data-driven strategies with a genuine passion for gaming, and fostering an environment where employees can unleash their creativity, Top Games Inc. has not only set industry benchmarks but has also redefined the gaming experience for millions worldwide. under David Guo's stewardship, Top Games Inc. will continue to blaze trails, captivate players, and shape the future of gaming.