Evony released version 4.26.0 today, in which they added and adjusted many features.
They have added the following Generals to the ascending feature:
Princess Kaguya,Eulji Mundeok,EI Cid,Winfield Scott,Kusunoki Masashige,Robert Guiscard,Zachary Taylor,Matthias I,Aethelflaed and Alexander the Great.
Civilization Treasure Level Cap Is Raised
The level cap of Civilization Treasure is raised from Lv3 to Lv5.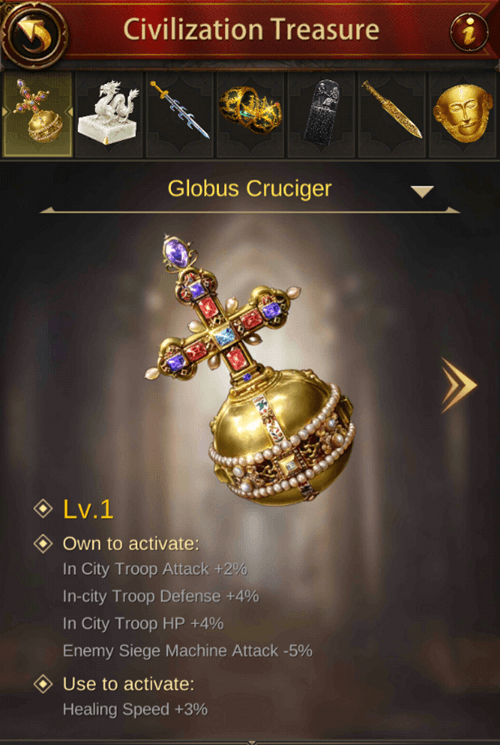 alliance members can choose Monster War or PvP War options, and can speed a rally right in the PvP War interface after joining it.
Two new categories Collection and Champion have been added to the Castle Decoration interface.
Aside from the above updates, the biggest change in this release is the addition of the assistant general feature. Previously, monarchs could only send one general to battle or defend their city, but in this version, they will be able to choose an additional Assistant General to lead their troops with Main General. Assistant Generals can offer powerful attributes to your troops.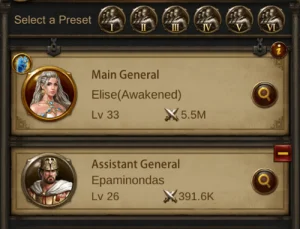 The specific rules are as follows:
Evony recently improved
the General interface by adding New General Tags and Tab Pages to General List. The General Tags feature has already made it easy for players to check out generals, but this time the addition of the Assistant General feature makes the gameplay of the general more interesting. You can explore various combinations of the Main General and the Assistant General to make your troops stronger.