Dear Evonians,
Here are details of the Divination of Fate Event:
You can access the event via Valuable Event -> Divination of Fate.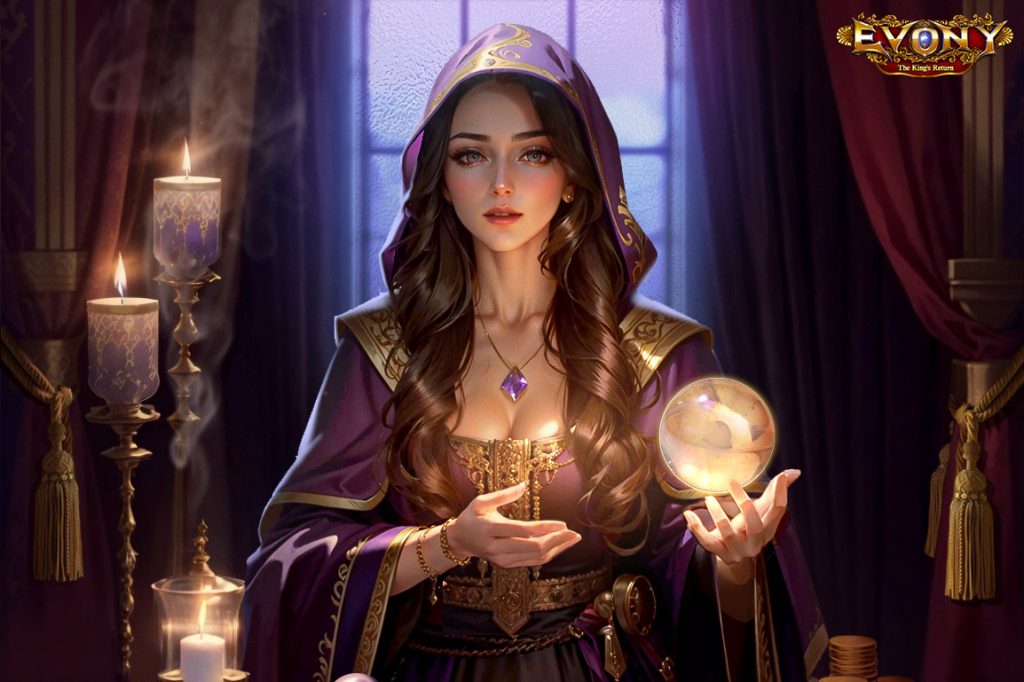 During the event, you can perform divinations by using Fate Cards. Each divination will randomly award you with one prize.
Purchase the Diviner's Card Case to obtain a large number of Fate Cards, or you can obtain the
Fate Card
from monster killing and resource gathering.
Your first daily 'Divine Once' is free, while your first daily 'Divine x10' enjoys a 20% discount.
Accrue divinations to specified counts to receive additional rewards.
Upon the event's conclusion, unused Fate Cards will automatically transform into Divination Chests. Kindly utilize them promptly!
The probabilities for obtaining items in a single time are as follows:
Odyssey – Douglas Skin: 0.03%

Blood of Ares: 3.00%

Art Treasure Scroll Chest: 3.00%

Ruby Necklace: 3.00%

Runestone Chest: 3.00%

Material Bag (Silk Road): 4.50%

Tactical Scroll: 6.75%

3 Hour Speedup for Healing: 6.97%

3 Hour Speed Up: 7.50%

500K Food Box: 7.50%

500K Stone Box: 7.50%

500K Lumber Box: 7.50%

500K Ore Box: 7.50%

2K Monarch EXP: 6.00%

2K General EXP: 6.00%
Make sure to update to the latest version of the game to participate in the event.
Best regards,
Evony Team
Must-Read Strategy Guides