Dear Evonians,
To create a better gameplay environment, we plan to make the following adjustments in version 4.35.3.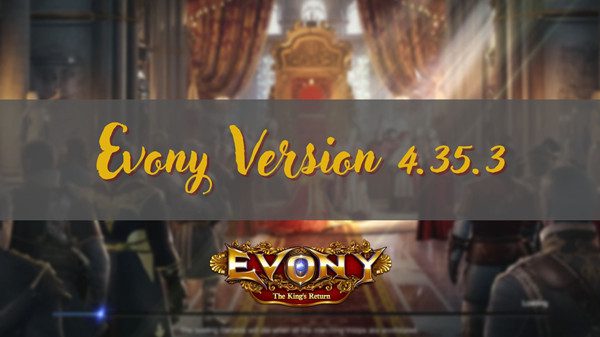 Tyche's Wheel of Fortune Event
Players can get massive
Lucky Coins
from Store. Lucky Coins can be used in
Super Value Event
– Tyche's
Wheel of Fortune
to get
rewards
. There is also a chance to get Plantagenet Helmet Scroll Fragments and Plantagenet Armor Scroll Fragments. Players can get super value rewards when spinning for certain times. Lucky Coins can be manually converted into other items.
New General in Historic General Token
New Chat Bubbles
Added new chat bubbles that can be purchased with
Gems
, including April Fool's Day Chat Bubble, Women's Day Chat Bubble, Peace Chat Bubble, Mother's Day Chat Bubble, Patrick's Day Chat Bubble, Carnival Chat Bubble, Fire Festival Chat Bubble and Easter Chat Bubble. You can go to Decorate –
Decoration
– Chat Bubble to view and purchase new chat bubbles with Gems.
Optimization of Healing Troops in March Presets
Fixed an issue that the selected wounded troops will automatically reset when new wounded troops enter the Hospital. This feature now works correctly when under constant
attack
.
Optimization of Mail Interface
Replaced or adjusted titles and briefs of some types of Mails. Adjusted icons of different types of Mails. Now you can view different types of Mails more clearly.
Removal of Unoccupied Low-Quality Subordinate Cities
We plan to remove some unoccupied Common and Uncommon
Subordinate Cities
in Server 1 – 1170 after the update.
Please occupy the Common and Uncommon Subordinate Cities you like in time.
If you cannot view new features, please update to the latest version.