Dear Evonians,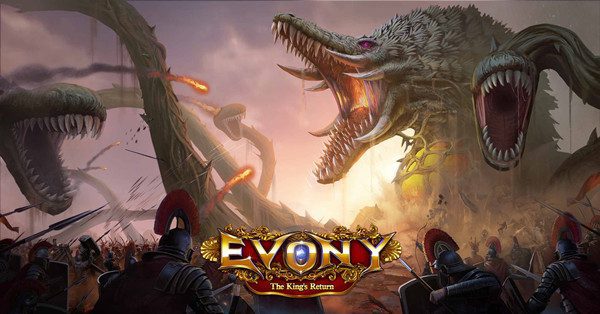 Here are the highlights of what you can expect during the event:
Godzilla's Roar
Acquire Spiritual Beast Scales from
Boss monsters
during the event and redeem them for the
Burning Core
to unlock the Spiritual Beast Burning Godzilla.
Burning Godzilla can march with your troops on the map!
Please note that the Burning Core can only be redeemed once.
King of the Monsters
Decoration Collection Package
You can view the new
Decoration
Collection in Keep-Decorate.
Godzilla Fame Emblem
Get any three of the following decorations, Spiritual Beast, Avatar Frames, or March Effect during the event to unlock the
Fame Emblem
, Godzilla!
King of the

Monsters

: Golden Prestige Avatar Frame

King's Party: Godzilla's Castle (Permanent)

Godzilla's Roar: Burning Godzilla
Godzilla Collaboration: Crazy Eggs
Smash the Godzilla Collaboration limited eggs during the event and earn rewards. The activated rewards of this event include the
Rose Chest
!
World Boss Biollante
Please note that all limited items can only be acquired during the Godzilla Collaboration event!
Make sure to update to the latest version if you are unable to access the event. Best regards, Evony Team
Maybe you also like
Related Posts