Dear Evonians,
Exquisite wonders are the crystallization of human wisdom, and they have become eternal landmarks in the river of history. The
Historic City Spectacles
Feature will be released on September 29th!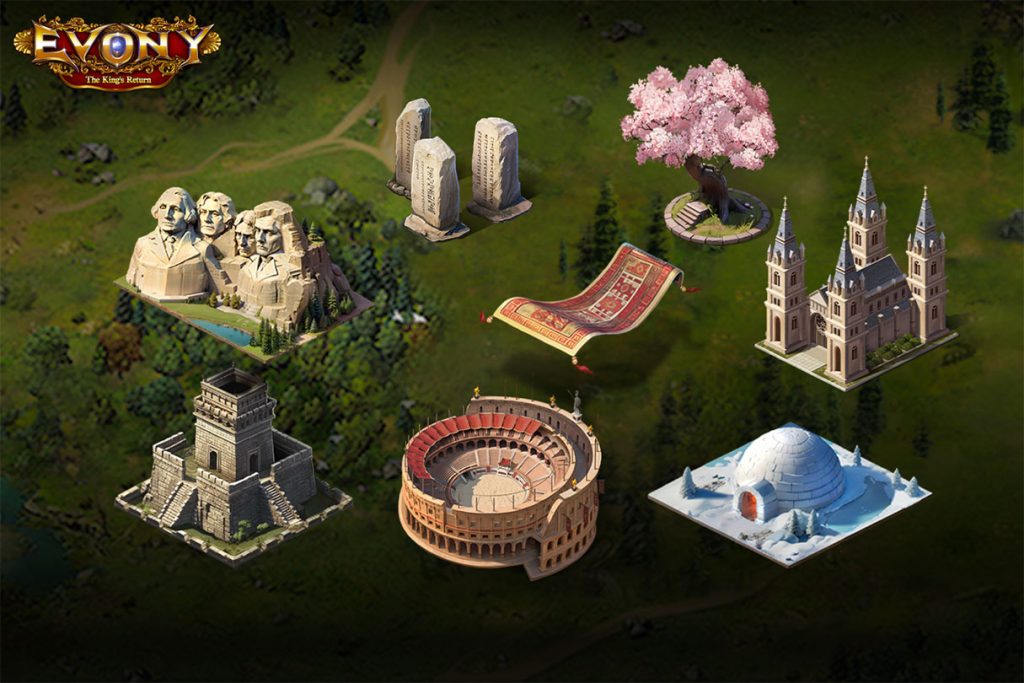 You can improve Historic City Spectacles for Subordinate Cities of Epic quality and above by consuming Historic City Fragments and
Hephaestus Hammers
. Each spectacle has unique attributes. Once improved, these attributes take effect directly.
You can improve up to 5 Spectacles sequentially for each
Subordinate City
. Improving a certain number of Spectacles activates building cluster attributes. This will provide you with greater strength!
Historic City Fragments can be obtained by converting Historic City Keys. Hephaestus Hammers can be obtained by participating in the King's Party event.
The first group of Historic Cities to open their Spectacles are as follows:
Vienna
, Rostock, Milan,
Budapest
,
Pantheon
, Germany Famous City, Rome Famous City, Hungary Famous City, and all Epic Subordinate Cities.
Make sure to update to the latest version of the game to participate in the event.
Best regards,
Evony Team