Dear Evonians,
We are thrilled to announce the launch of the
Dragon Treasures
event, commencing on May 16th!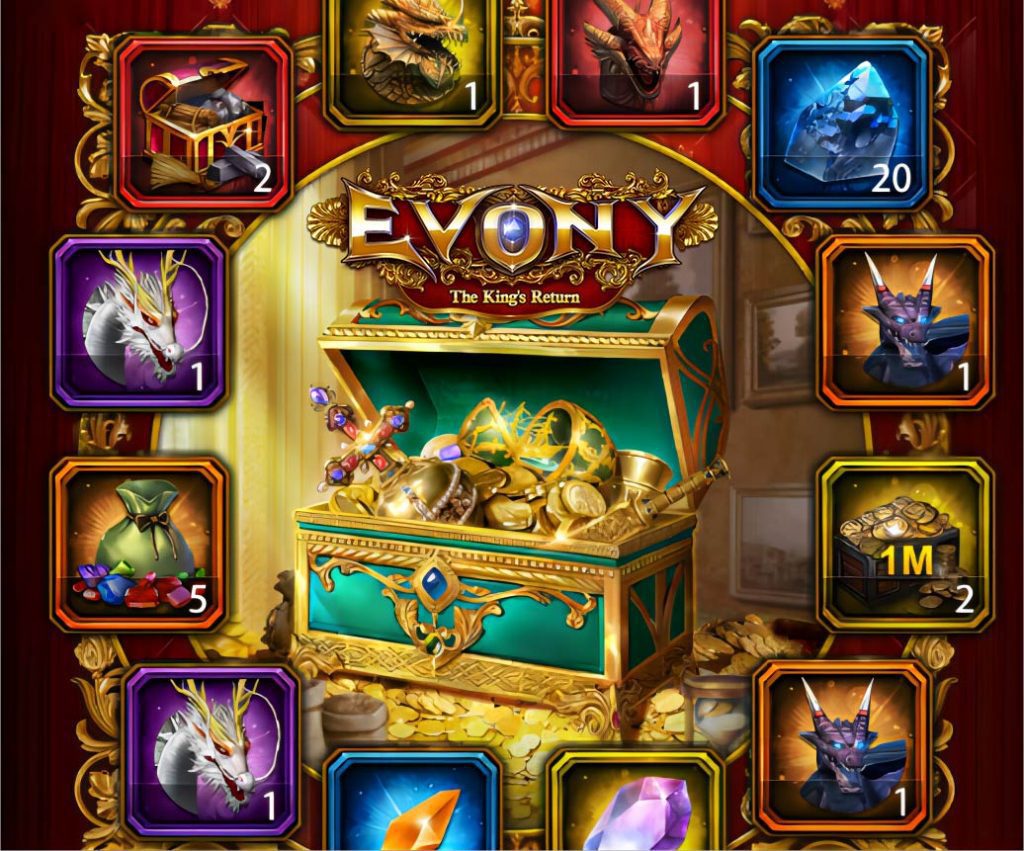 To obtain the

Treasure Compass

, you can purchase the Dragon Treasures Package. Use these Treasure Compasses to spin the event wheel and earn rewards such as Meteoric Stones and Dragon Gemstones.

The

Dragon Gemstone

can be used to redeem Meteoric Stones, Civilization Scroll Fragment Chest (Conquest), Civilization Scroll Fragment Chest (Supremacy), Epic Subordinate City Key Fragments (Japan), Epic Subordinate City Key Fragments (Russia) and other items in the

Dragon Shop

.

All three types of Subordinate City Keys and four kinds of Subordinate City Key Fragments that are acquired from the Dragon Shop have no time limit. However, if you use one of these keys and receive a Subordinate City Key with a specific culture and do not manually use it within 24 hours, it will be automatically used.
After the event ends, any remaining Treasure Compasses will be converted into Treasure Compass Chests. So, make sure to use them before the event ends.
Make sure to update to the latest version if you are unable to access the event.
Best regards,
Evony Team