Dear Evonians,
The Star Goddess' Box event will be launched on October 24th!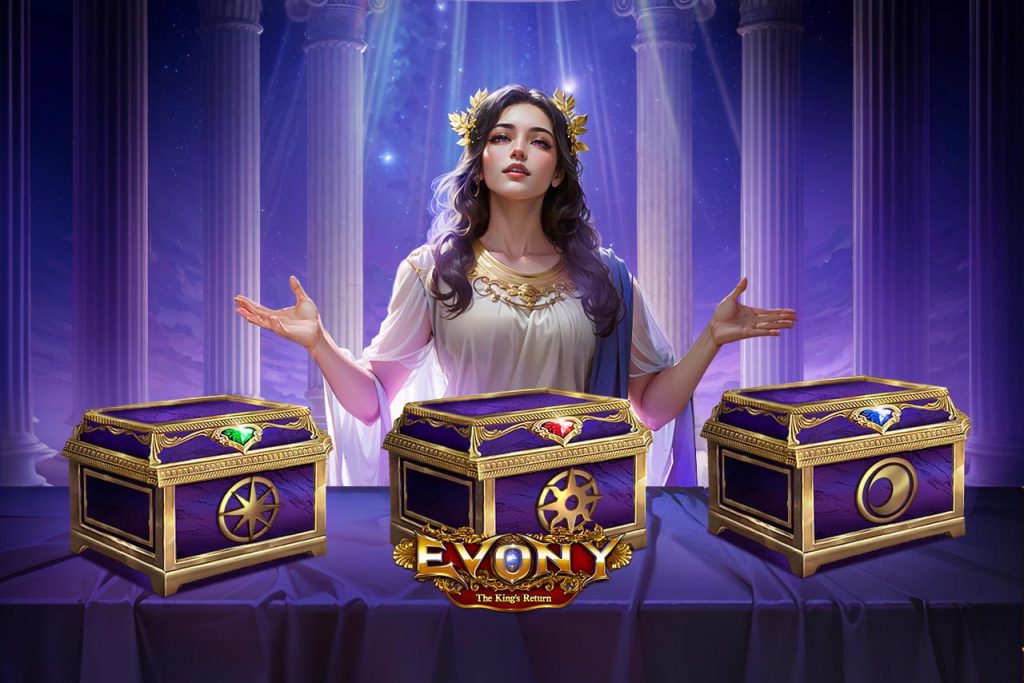 You can access the event interface via Valuable Event – Star Goddess' Box.

Purchasing the

Star Sale Package

will provide you with a large number of Star Keys and other valuable items!

All players on a Server share the prize pool at the same time, containing rare items. The items include

Galaxy Coin

, Civilization Scroll Chest (Supremacy), and

Babylon

Castle Decoration (Permanent).

The item stock within the pool is limited.

And the earlier you participate in the event, the higher the chance of getting the items you desire!

When all item stocks in a box have been claimed, the last player who clears that box will receive an additional hidden reward specific to that box.

After the event concludes, the system will automatically converted all remaining Star Keys into the Antique Chest, so please use them promptly.
Make sure to update to the latest version of the game to participate in the event.
Best regards,
Evony Team