Top Games Inc. has enjoyed success throughout the Google and Apple rankings since the release of Evony in 2016. Now, we are excited to announce our latest position of #13 on the list of top-grossing companies in the United States across both Google Play and Apple App Stores as per Data.ai's July report.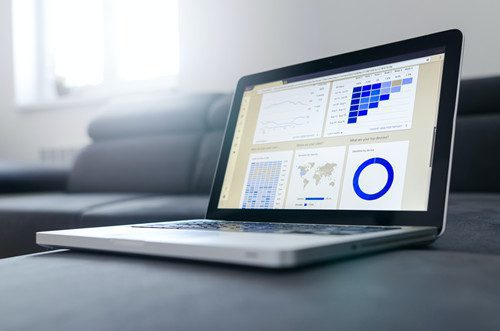 In a successful Super Bowl ad for Evony's 4th installment, called The King's Return, we featured a variety of historical figures (including King Arthur and Empress Wu played by Jeffrey Dean Morgan and Fan Bing Bing) to invite players to try their hand at war strategy and celebrate cultural diversity. Sales have continued to climb thanks to its lifelike characters: inventive storylines and multiple layers of varied gameplay.
We have managed to hold players' interest through a combination of plot and platform. In the mid-2010s, CEO David Guo thought that video games were no longer limited to desktops. More and more people were beginning to enjoy them on their mobile devices. We offered a calibrated platform where players could enjoy lifelike images without the lag. This twist plus the breakout success of Evony proved to be beneficial for its popularity and, ultimately, its annual revenue.
Evony is an undoubtedly sophisticated product from our game projects. There are seven civilizations from which to choose, including Chinese, American, and European. Once gamers have settled on a character and timeline, they can meet up with fellow gamers — many of whom live all over the world. The auto-translation capabilities combined with voice and text communication make it possible to really learn about other people, even if they don't speak the same language.
Plus, people have the chance to experiment with new roles. Evony offers the chance for a player to be a warlord or a diplomat. They can be an elected governor or a monarch. This kind of role-play is pivotal to nearly all gaming experiences, but Evony manages to capture the essence of these positions, so it's as close to the real thing as possible. The other major component of Top Games' growing success is the continuous introduction of new puzzles to solve. The top players of Evony (who have conquered it all) can always look forward to a new challenge. These brain burners keep things fresh, as do the new scenes and scenarios added to the game.
The Growth of Top Games Inc.
We have always heard what players have to say about the details of the game. What its leadership found was that players like to see themselves represented on screen. The more the developers prioritized local features, the more players wanted to come back to the game. This isn't about discriminating against other cultures, it's simply a chance for people to feel fully immersed in something that feels familiar before they're ready to set off into an uncharted domain.
As gamers evolve based on new technology and companies in the market, we will also continue to evolve. From e-sports characters to additional gifts, the company looks for ways to keep players returning for more.
Players want to feel fully immersed in something that feels familiar before setting off into an uncharted domain. Once they do branch out, the auto-translate chat makes it possible for players to build friendships and have fun across cultures. The whole experience is actually bringing the world closer together through play.